Sermon on Mai 01, 2022

The right foundation of faith –
Jesus, the way
This sermon is translated from German into English. You can find the original video

here
Real or fake – there are two flowers hanging here and one of them is real, the other isn't.
What do you think, which one is real?
When we were on vacation in the Elbe Sandstone Mountains near Dresden last year, we spent a day hiking across the border in the Czech Republic.
There are a lot of Vietnamese who have their stands with clothes, shoes, watches and other things. All the most expensive brands, but dirt cheap and therefore probably not genuine.
Again and again, companies have to struggle with product piracy, where other companies from abroad, mostly from China, very brazenly counterfeit their products, which then look so similar that they can hardly be distinguished by the consumer.
At the checkout I wanted to pay with a bill that wasn't real because I hadn't noticed. Fortunately, I was able to prove relatively easily that I had not printed this banknote myself.
In recent years, the word " fake news" has
Fashion, because many messages circulated and circulate that are not true. In general, pictures have a very big effect on us, and not only from the news but also, for example, on our ideal of beauty. Here's a model
,
but it's all staged, post-processed and not real. And on the Internet there are also pictures of influencers from vacation, on the most beautiful beaches alone with the brightest sunset, and in reality there are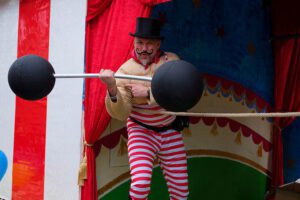 Jesus is the way
2. How then can we recognize wrong teaching(s)?