Ironically, when it's the most exciting, is under the newspaper novel: "To be continued!" Next day or next week we will
continue. Then follows the next chapter of the story.
This awakens the curiosity. Which turn will the story take? Whether there is a happy ending? Getting only part of the story would have little value. It's no fun just to be there for a half-time in football. Maybe the decisive victory goal will be missed! That's why most of them are already looking forward to the sequel.
Continued with eternity value
"To be continued" – that is also above our lives. Life is not just a more or less short chapter here on this earth. It takes its continuation. Most people suspect that, even if they can not say anything specific about it. That's why many are making their own sequel story, as if there were a "wheel of reincarnation" that would throw you back into life again and again, albeit in a different gui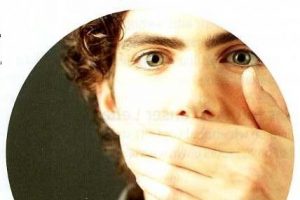 se. Others hold it more with the Carnival song: "We all come, all, all, all to heaven, because we are so good …" And not a few say: "With death, everything is over." – After all, no one is there yet come back! "Funny, how long can quite obvious errors hold. Where there is no better testified event from antiquity than the resurrection of Jesus Christ from the dead. Since then you can know it: "To be continued!" – that also applies to our lives. We can not change that. Only how this sequel story ends up, whether with happy ending or as a drama, we have quite influence. Unambiguously, the Bible says, "Each one of us, every man must die once and then come before God's judgment" (Hebrews 9:27).
One day God will ask us about our life. We have to answer, we have to take responsibility for oure Live. We can not handle this by keeping our hands in front of our eyes and hoping, as children often do, not to be discovered or imagined, everything might not be true. "Man bears little reality," wrote the English poet Thomas Elliot. Smarter it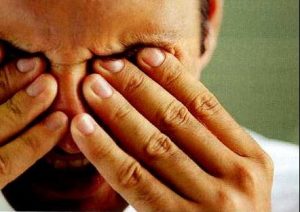 would be there to face the truth and to let them in, instead of lying in the bag itself. Our life is not only too short, but too much to misinvest and muck it up. Not only have we got our lives for a more or less long lived life on this earth. God created it for eternity.
What follows on our lives?
Not if we stand before God is the question, but how we can stand and stand before Him. Where and how will you spend eternity? In paradise, the place of God's nearness? Or separated from him in the agony of missed opportunities? The Bible calls this place hell.
Jesus once told a fascinating story about this question (to be found in Luke's Gospel, chapter 16, verses 19-31). Since it falls to an otherwise thoroughly cheerful and enterprising – say: rich – man unfortunately only after his death like scales from the eyes: Life is followed by a sequel! But he had not adjusted to that at all. He stupidly totally ignored this fact all his life. And now he finds himself unprepared in eternity. There is nothing like "We come all, all, all to heaven …" The way to heaven, the way to eternal life with God, is quite clear: Jesus says: "I am the way, no one comes to the Father but through me "(John's Gospel, chapter 14, verse 6).


Living with happyend
Why should one expose oneself to the risk of being surprised by the reality, like the rich man in the story, too late? Where we could already be very specific today on what is to come. As for the continuation of this life and what matters, Jesus clearly stated, "The day will come when the dead in their graves hear the voice of the Son of God. Then all the mesas will be resurrected: those who have done good will live forever, but those who have done evil will be condemned. "(John's Gospel, chapter 5, verse 7): He will give eternal life to those who will not be distracted by it let God's will be done, because they want to see and like God. "
The future can begin today. It has already begun for the one who entrusts himself to Jesus Christ for his cross and salvation so much that he does not want to live without him all his
life. That is the basis for God's being able to make something of wonder and blessings for others in his life – and in the end it will say, "To be continued …"
Rainer Keupp
Picture and text: Leben, Marburger Medien.de